4.5% ABV – Whitewater's aromatic russet ale is brewed with the addition of  wheat and roasted barley. Rich fruitiness and gentle hop flavour leading to its smooth succulent finish.


4.5% ABV – Crisp & full flavoured this continental style premium lager is brewed with the finest Saaz hops, rich in aroma and taste.


5.0% ABV – A rich ruby porter style beer with lashings of hoppiness and plenty of fruit & toffee on the palate.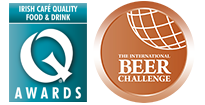 4.7% ABV – A formidable India Pale Ale style beer brewed with Australian, New Zealand & American hops. Packed with citrus flavours, the ideal partner for spiced food…..or enjoyed just on its own.

4.8% ABV – A punchy red ale delivering  good bittering and aroma hop balance, with ripe berry fruits on the finish.  Named after 3 summits within our splendid Irish Mourne Mountain range.

7.0% ABV – Not afraid of being the Maverick this IPA Heavyweight has a great balance of bittering and hops.  The dominant citrus & grapefruit tones come from the American Cascade hop.

4.8% ABV – A wonderful golden ale with the flavoursome combination of honey & ginger, gentle warmth to the aftertaste.


4.2% ABV – Roasted barley, rolled oats, chocolate & black malts combine to produce our Traditional Irish Stout brimming with flavour.  The gentle coffee aroma is balanced wonderfully by rich hop flavours.


6.0% ABV – A triple-hopped 6% abv India Pale Ale, delivering up-front American hops and rich fruit flavours.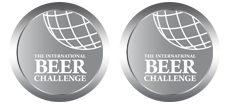 3.7% ABV – A bright copper-coloured Pale Ale with a sessionable 3.7% ABV. Dry nutty aroma, with hop-centred taste, citrus and spice flavours.